Do you know the item number? Use the
Quick Order
to save time!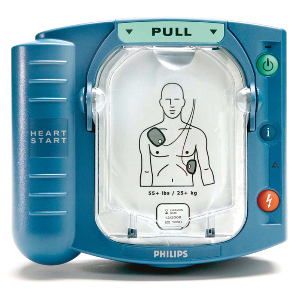 Northern Safety

Standard Features:
• SMART pads sense when they are removed form the cartridge and applied to the patient, letting the AED know what point the user is in the resuscitation process
• Easy-to-operate – activates by simply pulling up the handle on the front of the device
• Calm, clear voice instruction provide AED and CPR guidance during resuscitation
• Clear, easy-to-understand icons give visual directions
• Carrying case included

NOTE: Additional shipping charges may apply.

Packing and Sold In: 1 Each.

How can we improve this product description? Click here
Thank you ! We have received your message.