Do you know the item number? Use the
Quick Order
to save time!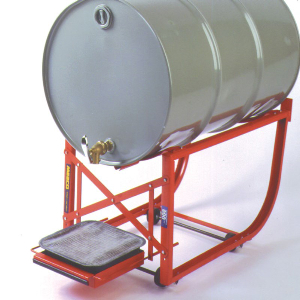 Northern Safety

Standard Features:
• Safe, convenient way to tip, drain, and store 55 gallon drums
• Easy-to-assemble design and non-sparking, polyolefin wheels
• Self-steering, load tipping bar provides leverage when moving drums
• WJ8271 and WJ8273 Drum cradle only, drip tray assembly pictured is sold separately
• WJ8269 Drip Tray Assembly includes steel tray, replaceable plastic pan (WJ8279) with cellulose absorbent (holds up to 3 quarts of liquid)
• WJ8279 Replacement Plastic Absorbent Pan includes cellulose absorbent

NOTE: Additional shipping charges may apply.

Packing and Sold In: 1 Each.
How can we improve this product description? Click here
Thank you ! We have received your message.