Do you know the item number? Use the
Quick Order
to save time!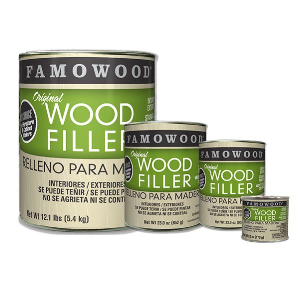 Famowood

Standard Features:
• Famowood wood filler can be stained, sawed, drilled, sanded, planed and nailed like real wood
• Shows no noticeable signs of shrinkage, cracking or crumbling and can be used indoors or outdoors
• Quick dry and ready to use out of the can with smooth spreading and even filling of any hole or crack
• Can be painted, varnished, lacquered, stained and oiled
• Adheres to any clean surface and has outstanding adhesive properties

Packing: As shown below.
Sold In: Both broken and full box quantities. Discount available for full box orders.
How can we improve this product description? Click here
Thank you ! We have received your message.