Do you know the item number? Use the
Quick Order
to save time!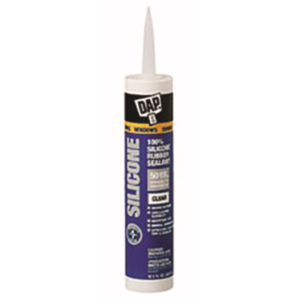 Dap

Standard Features:
• Adheres to glass, ceramic, fiberglass, porcelain, non-oily woods, canvas, most metals and plastics, and painted surfaces
• All-purpose indoor/outdoor use
• Provides a watertight, flexible seal that won't crack, crumble, or chalk
• Long-lasting flexibility and minimal shrinkage
• Not paintable; paint surfaces before sealing
• Freeze/thaw stability: Stable

Packing: As shown below.
Sold In: Both broken and full box quantities. Discount available for full box orders.
How can we improve this product description? Click here
Thank you ! We have received your message.