Do you know the item number? Use the
Quick Order
to save time!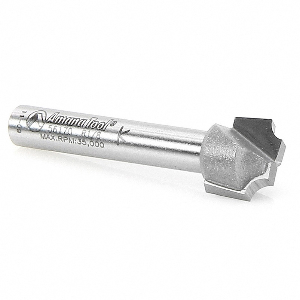 Amana Tool

Standard Features:
• Quarter-round profiles are formed by this bit as it grooves, one on each side of a a flat
• Used with a fence of edge guide, this beading bit can be used as an edge former

• Diameter (D) 1/2"
• Radius (R) 1/8"
• Cutting Height (B) 3/8"
• Shank (d) 1/4"
• Overall Length (L) 1-7/8"
• D1 1/4"

Packing: Individually packed.
How can we improve this product description? Click here
Thank you ! We have received your message.