Do you know the item number? Use the
Quick Order
to save time!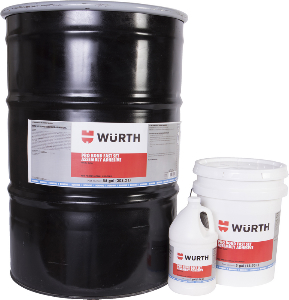 Würth

Standard Features:
• Allows for use in cabinet assembly, face and edge gluing with minimal clamp
• Water clean up

Shelf Life: 6 Months
Solids: 60%
Freeze Stable: NO
Viscosity: 4500 cps
Minimum Use Temp: 55 F
PH: 5.0
Color: White
Open Time: 5 – 10 minute
Clamp Time: 45 – 60 minute
Shelf Life: 1 year in unopened container from date of manufacture

**NOTE: These items may incur a hazardous material shipping fee.

***NOTE: PRODUCT NOT AVAILABLE IN ALL WURTH BAER SUPPLY DISTRIBUTION AREAS, PLEASE CALL 800-289-2237 FOR FURTHER ASSISTANCE***

Packing & Sold In: Each.
How can we improve this product description? Click here
Thank you ! We have received your message.