Do you know the item number? Use the
Quick Order
to save time!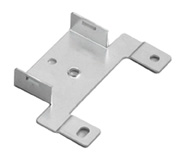 Knape and Vogt
Ball Bearing Slide Face Frame Brackets
Front Face Frame Brackets

Standard Features:
• Non-handed snap-on design
• For use with: KV8400, 8405, 8407, 8414, 8417, 8419, 8400BRV, 8450, 8454 and 8455

Packing: As shown below.
Sold In:
Standard Pack: 20 brackets per carton, available both broken and full box quantities. Discount available for full box orders.
Bulk Pack: 100 each. Full boxes only.
Barrel pack: 400 brackets each. Full boxes only.
Kit : 20 Each. Full kits only.

How can we improve this product description? Click here
Thank you ! We have received your message.