Do you know the item number? Use the
Quick Order
to save time!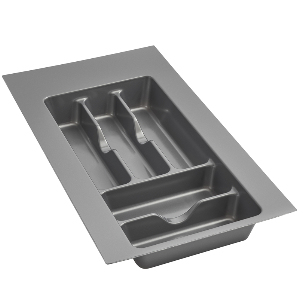 Rev-A-Shelf Corporation
Drawer Tray Inserts, Plastic
Cutlery Drawer Inserts 11-1/2" x 21-1/4"

Standard Features:
• Rev-A-Shelf CT Series standard plastic drawer inserts
• These versatile drawer inserts are available in a wide selection of sizes and can be trimmed to accommodate any drawer dimension
• Cutlery trays are available in four colors: almond, white, glossy white and glossy silver
• CT Series trays ship with a clear protective coating. Peel off before use
• All the items are made of heavy gauge plastic
• 2-3/8" deep

Packing: As shown below.
Sold In: Both broken and full box quantities. Discount available for full box orders.
How can we improve this product description? Click here
Thank you ! We have received your message.