Do you know the item number? Use the
Quick Order
to save time!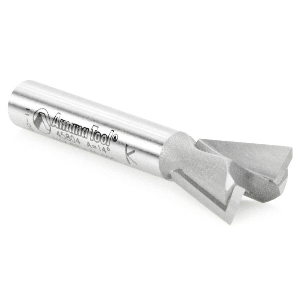 Amana Tool
Dovetail 14° Angle -2-Flute

Standard Features:
The 14° dovetail bit is used with common half-blind dovetail jigs, as well as with Omnijig®, Incra® and Leigh® jigs.

• This bit is used for certain operations with the Incra dovetail jig
How can we improve this product description? Click here
Thank you ! We have received your message.