Do you know the item number? Use the
Quick Order
to save time!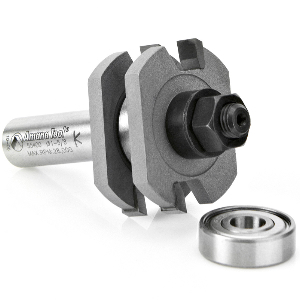 Amana Tool
Tongue & Groove Assembly 2 Wing

Standard Features:
• Cut perfectly fitted tongue-and-groove joints on stock between 1/2" and 3/4" thick with a table-mounted router and this assembly. The tool consists of an arbor with an integral shank, two identical, removable slotting cutters, and a pair of bearings. To cut tongues, sandwich one bearing between the two cutters. To cut slots, mount one cutter between the two bearings.

Packing: Individually packed.
How can we improve this product description? Click here
Thank you ! We have received your message.