Do you know the item number? Use the
Quick Order
to save time!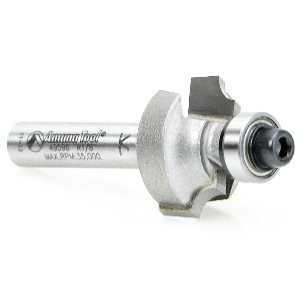 Amana Tool
Beading w/Ball Bearing Guide 2-Flute

Standard Features:
• Cut a quarter-round shape bounded by fillets, known as a bead, is produced in one pass by this bit. The width of one fillet is set by the pilot bearing size, while the other is controlled by the depth of cut. A beading bit can be transformed into a corner rounding bit by changing the bearing (and vice versa)

• Diameter (D) 3/4"
• Radius (R) 1/8"
• Cutting Height (B) 3/8"
• Shank (d) 1/4"
• Overall Length (L) 2"

How can we improve this product description? Click here
Thank you ! We have received your message.