Do you know the item number? Use the
Quick Order
to save time!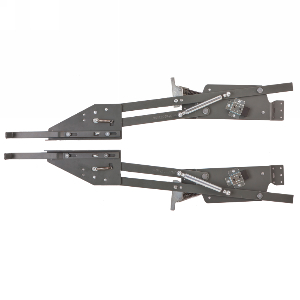 Rev-A-Shelf Corporation
Base Cabinet Mixer Lift with Soft-Close and Orion Gray Finish

Standard Features:
With design flexibility in mind, our heavy duty mixer lifts can be attached to any custom made shelf to fit your specific cabinet size. Revered as the "best in the industry", our popular RAS-ML Series is available in silver or orion gray with soft-close and features built-in shock dampeners and adjustable spring tension.

• Lift hardware is in an Orion Gray finish
• Includes Soft-Close mechanism, built-in shock dampeners, and adjustable spring tensions
• Holds appliances up to 60 lb
• Minimum cabinet opening width: 12"

**NOTE: Shelf not included with mixer lift; must be ordered separately

Packing & Sold in: Each.
How can we improve this product description? Click here
Thank you ! We have received your message.