Do you know the item number? Use the
Quick Order
to save time!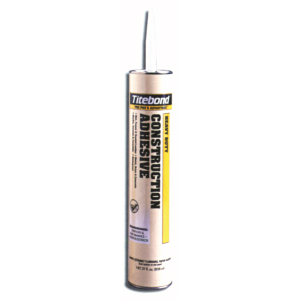 Franklin International
Construction Adhesives, Heavy Duty

Standard Features:
• Bonds wet, frozen and treated lumber
• Also ideal for metal, brick, concrete, ceramics and most large panel-type substrates
• Reduces the amount of nailing needed to help eliminate squeaky floors
• Freeze/thaw stability: Will not freeze

***NOTE: PRODUCT NOT AVAILABLE IN ALL WURTH BAER SUPPLY DISTRIBUTION AREAS, PLEASE CALL 800-289-2237 FOR FURTHER ASSISTANCE***

Packing: As shown below.
Sold In: Both broken and full box quantities. Discount available for full box orders.
How can we improve this product description? Click here
Thank you ! We have received your message.