Do you know the item number? Use the
Quick Order
to save time!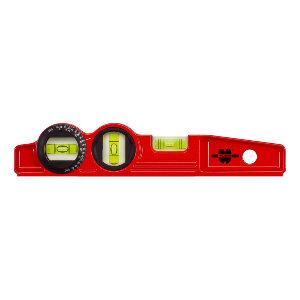 Würth

Standard Features:
• Rugged light metal spirit level for metalworking and construction trades
• Six-line level for 1% and 2% gradients
• 360° rotating angle level with scaling
• Fluorescent level liquid, highly-resistant to UV radiation
• Extra-strong hold on pipes, profiles and steel components
• Milled measuring surface with V-shaped groove and rare earth magnets
• Extra-strong die-cast aluminum profile
• 9-13/16" (L) x 13/16" (H) x 2" (W)

Packing and Sold In: Each.
How can we improve this product description? Click here
Thank you ! We have received your message.