Do you know the item number? Use the
Quick Order
to save time!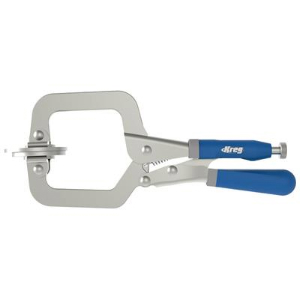 Kreg Tool

Standard Features:
• Large pad on one arm is placed directly across the top of the joint line to help create a perfectly flush joint as the screws are driven
• Designed to both hold the joint line flush while screws are driven, and to secure portable Kreg Jig®'s into place on the work piece
• Ergonomic comfort grip reduces slipping and eliminates the possibility of pinching

Packing & Sold In: Each.
How can we improve this product description? Click here
Thank you ! We have received your message.