Do you know the item number? Use the
Quick Order
to save time!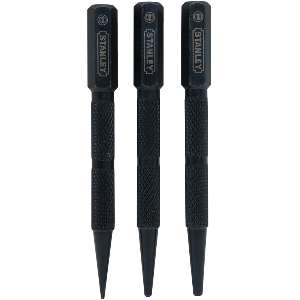 Stanley Hand Tools

Standard Features:
• Three piece set has three different tip sizes: 1/32", 2/32" and 3/32"
• Square head to prevent rolling when set down
• Round knurled body
• Alloy steel is hardened and tempered
• Cupped, chamfered tip

Packing & Sold In: 1 Set.



How can we improve this product description? Click here
Thank you ! We have received your message.