Do you know the item number? Use the
Quick Order
to save time!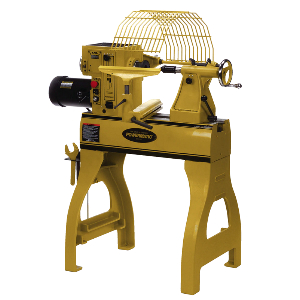 Powermatic Tools

Standard Features:


The features you love on the 3520B lathe are now available in a smaller footprint. The PM2020 lathe is perfect for turners short on space, or projects where a short bed is convenient. Like its big brother, the PM2020 features a sliding headstock, electronic variable speed with low and high speed ranges, and the spindle lock. The enhanced features include a digital rpm readout, built in spindle indexing on the head stock, and a re-designed tailstock with internal storage, chrome trimmed hand wheels, and a laser etched quill which is self-ejecting. Additional features include a two position mount for the optional bed extension, a sliding hammer knockout rod with brass tip, an attached tool caddy and a metal shelf for tool storage.

• Sliding headstock with electronic variable speed
• Digital rpm readout for accurate speed adjustments
• Tailstock has internal storage for additional accessories and attached tool caddy allows convenient access to centers and wrenches
• Spindle lock and built-in spindle indexing on the headstock for drilling hole patterns, routing flutes and other equally spaced features
• 5 Year Manufacturer Warranty

How can we improve this product description? Click here
Thank you ! We have received your message.