Do you know the item number? Use the
Quick Order
to save time!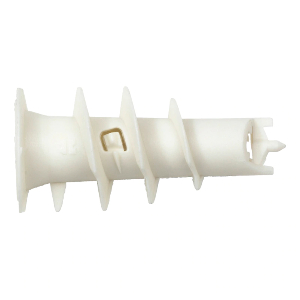 Würth
Drywall Anchors, Multi-Drive

Standard Features:
• Install into 3/8" to 1" wallboard
• Available in two materials; nylon or zinc
• Patented drive can be installed with Pozi, AW or Torx bits
• Minimal space requirement behind sheet (only 15mm)
• Use with sheet metal or drywall screws - screws are removable

Packing: As shown below.
Sold In: Full box quantities only.
How can we improve this product description? Click here
Thank you ! We have received your message.