Do you know the item number? Use the
Quick Order
to save time!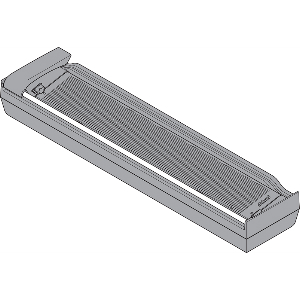 Blum®, Inc.

Standard Features:
• Convenient dispenser for plastic wrap
• Fits into existing ORGA-LINE sets
• Simple and precise cutting
• Easy removal from drawer
• Wrinkle-free nylon wrap due to wrap stick
• Dispenser can be used on countertop or while still in the drawer
• For rolls up to 46mm (1-3/4") in diameter and 330mm (13") in length
• Dimensions: 3-1/2" W x 16-3/16"L x 2-3/4"D

***NOTE: PRODUCT NOT AVAILABLE IN ALL WURTH BAER SUPPLY DISTRIBUTION AREAS, PLEASE CALL 800-289-2237 FOR FURTHER ASSISTANCE***

Packing & Sold In: Each.
How can we improve this product description? Click here
Thank you ! We have received your message.