Do you know the item number? Use the
Quick Order
to save time!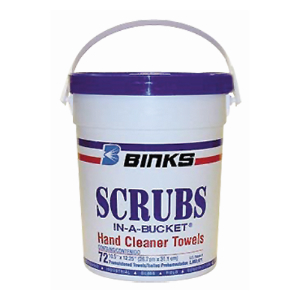 Binks

Standard Features:
• Deep cleaning scrubbers remove embedded soils easily
• Portable container provides convenient one step cleaning
process
• Will not retransfer soils onto hands
• Quickly removes most paints, urethanes, solvents, catalysts, adhesives, sealants, inks, and lubricants

Packing and Sold In: Single containers.
How can we improve this product description? Click here
Thank you ! We have received your message.