Do you know the item number? Use the
Quick Order
to save time!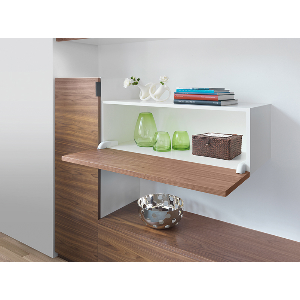 Salice America

Standard Features:
• Compact hinge system for drop down doors without the need for additional cables or flap stays
• Ideal for use in kitchens, bathrooms, closets, and commercial applications
• Soft-Opening for a controlled and gradual opening
• In the fully open position, the door and cabinet bottom panel are aligned for a smooth surface
• A center hinge can be added for wider cabinet applications 30" or wider
• Available in Soft-Opening with Self-Close or Soft-Opening with Push-to-Open for handle-less doors
• Covers are offered in a variety of finishes to complement and blend with any interior
• Minimum door height: 11"
• Maximum door height: 16"
• 50 lb. load rating
How can we improve this product description? Click here
Thank you ! We have received your message.