Do you know the item number? Use the
Quick Order
to save time!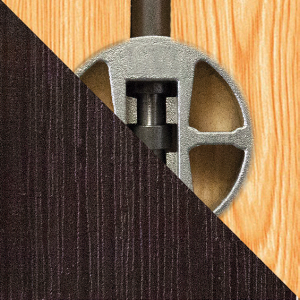 Sugatsune America
Concealed door straightener

Standard Features:

Protect your doors from future warping with Sugatsune's new door straighteners.
Models DSR213, DSR423 and DSR403 are installed at the time of manufacturing to prevent warping.
Available for recessed and concealed installation.

• Fully concealed/hidden door straightener. Recessed mounted under laminate.
• ±10mm adjustment can be made from the top of the door with a M4 Allen Key(included).
• Min. door thickness 12mm (1/2").
• Optional mounting holes to secure door straightener to door using 4 M4 (U.S. #8) flathead contersunk wood screws.
• Note: Sold in Boxes of 25 pieces.


How can we improve this product description? Click here
Thank you ! We have received your message.