Do you know the item number? Use the
Quick Order
to save time!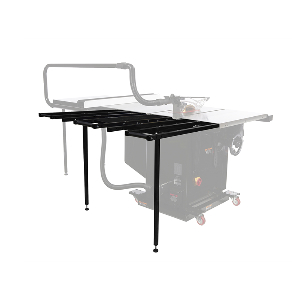 SawStop

Standard Features:


Engineered from steel for maximum carrying capacity, the outfeed table is sized to match the width of your cast iron table and wings. The table is designed for easy adjustability and maximum glide, with strategically-placed rollers for smooth operation. Compatible with all SawStop Cast Iron Table Saw mobile bases, the Folding Outfeed Table quickly stows for an easy move.

• Powder Coated Steel Construction
• Stamped Steel Support Plate
• Three Roller Bars
• 250 lb. Capacity
• Adjustable Feet
• 1 Year Warranty

Packing and Sold in: Each.
How can we improve this product description? Click here
Thank you ! We have received your message.