Do you know the item number? Use the
Quick Order
to save time!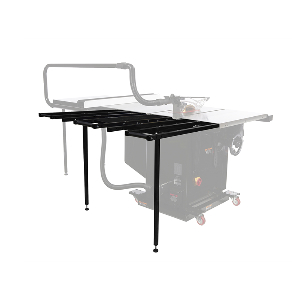 SawStop

Standard Features:
• Engineered from steel for maximum carrying capacity, the outfeed table is sized to match the width of your cast iron table and wings
• The table is designed for easy adjustability and maximum glide, with strategically-placed rollers for smooth operation
• Quickly stows for an easy move
• Compatible with: CNS/PCS/ICS Saws, All Mobile Bases

Packing and Sold in: Each.
How can we improve this product description? Click here
Thank you ! We have received your message.