Do you know the item number? Use the
Quick Order
to save time!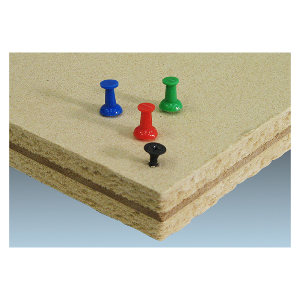 Richwood Industries
3-Ply High Strength Tackboard

Standard Features:
SmartCore is a tackable material; it is lightweight and has consistent density and thickness and a smooth finish. SmartCore is FSC Mix Credit Certified.

• 1/8" high-density fiberboard (HDF) core
• 3/8" wood-fiber softboard, face and back
• Securely holds screws and tacks
• Great for framed and unframed applications
• Thickness: 7/8" (22.2mm)
• Sheet sizes:
- 49" x 97"
- 49" x 121"
How can we improve this product description? Click here
Thank you ! We have received your message.