Do you know the item number? Use the
Quick Order
to save time!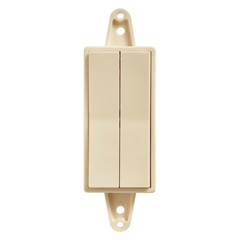 Tresco Lighting
Tresco 2-Zone Wireless Deco Wall Dimmer

Standard Features:
• 65 ft. range of control from Dimmer to Receiver
• Easy to replace, long life lithium battery
• Can be mounted to standard wall electrical boxes or directly to drywall
• A single dimmer can be programmed to up to 10 different Receivers; a single Receiver can be programmed to up to 8 different Dimmers
• Required Component: Receiver - RSL-WLD-1REC-1
How can we improve this product description? Click here
Thank you ! We have received your message.