Do you know the item number? Use the
Quick Order
to save time!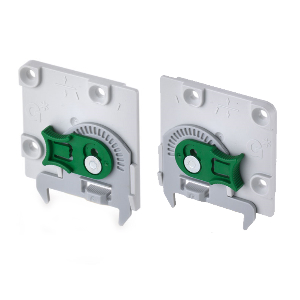 Grass America
For Use With Grass DynaPro 3-D Slides

Standard Features:
• Provides tilt adjustment with Dynapro 3-D and Dynapro 3-D Heavy Duty
• Tilt adjustment: +4mm (5/32")
• For frameless and face frame application
• Pre-drilling recommended: 2.5mm (3/32")

Packing: 200 each per box.
Sold In: Both broken and full box quantities.

How can we improve this product description? Click here
Thank you ! We have received your message.