Do you know the item number? Use the
Quick Order
to save time!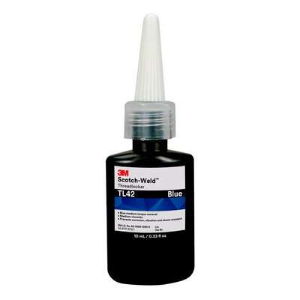 3M

Standard Features:
• Provides vibration, corrosion and shock resistance for fasteners in assembled form
• This medium-strength anaerobic adhesive is dispensed as a one-component product
• Compatible with metal materials with a 24 hr. cure time
• Delivers great performance with tensile strength of 70 to 160 psi
• Minimum to maximum operating temperatures are -65 °F to +300 °F

Packing: 2 bottles per box.
Sold In: Full box quantities only.
How can we improve this product description? Click here
Thank you ! We have received your message.