Do you know the item number? Use the
Quick Order
to save time!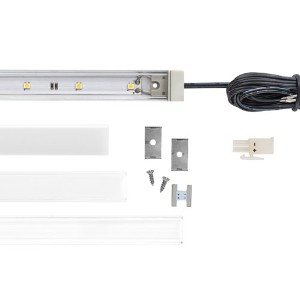 Tresco Lighting

Standard Features:
• Fixture quickly mounts with U clips or screws
• Can be linked back to back with Link Cords that are available in six lengths
• Stocked in Warm White (3,000 K) & Cool White (5,000 K) bulbs
• Finish: Nickel
• Available in 3 W, 4.5 W, & 9 W fixtures
Includes:
• 3 Diffuser options (clear, frosted & milk/opal) to easily select your preferred lighting output
• 79" Starter cording & mounting u-clips
• AMP Connector & H shape connector

NOTE: It is recommended to use Tresco accessories with Tresco fixtures. Tresco fixtures are designed to operate only with genuine Tresco transformers, power cables, connecting cables and switches.

Packing & Sold in: Each.

How can we improve this product description? Click here
Thank you ! We have received your message.