Do you know the item number? Use the
Quick Order
to save time!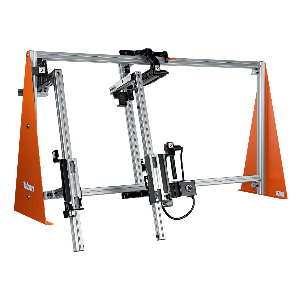 Blum®, Inc.
Aluminum TANDEMBOX and LEGRABOX Pneumatic Manual Drawer Assembly Machine

Standard Features:
• Ideal for easily assembling TANDEMBOX and LEGRABOX drawer systems
• Requires a connection pressure of 6 bar
• Drawer side lengths are able to be from 10-5/8" (270mm) to 25-5/8" (650mm)
• Cabinet widths are able to be from 10-13/16" (275mm) to 47-1/4" (1200mm)
• Height of the back is adjustable up to 8-3/8" (212mm)
• Includes: 1x MM01.ZZ03

***NOTE: PRODUCT NOT AVAILABLE IN ALL WURTH BAER SUPPLY DISTRIBUTION AREAS, PLEASE CALL 800-289-2237 FOR FURTHER ASSISTANCE***

Packing & Sold In: As shown below.
How can we improve this product description? Click here
Thank you ! We have received your message.