Do you know the item number? Use the
Quick Order
to save time!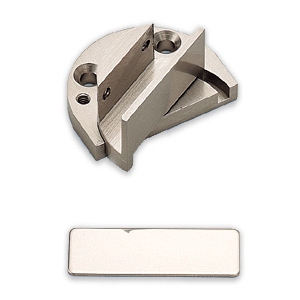 Sugatsune America

Standard Features:
• No bore glass door hinge
• Can be used in upper right or left or lower right or left by
varying the position of the stopper screw
• Normally recessed 6mm (15/64") into the top or bottom
of the case, case must be routed for hinges before assembly
• Material/Finish: Brass with satin nickel finish

Packing: 12 each per box.
Sold In: Both broken and full box quantities.
Discount available for full box orders.
How can we improve this product description? Click here
Thank you ! We have received your message.