Do you know the item number? Use the
Quick Order
to save time!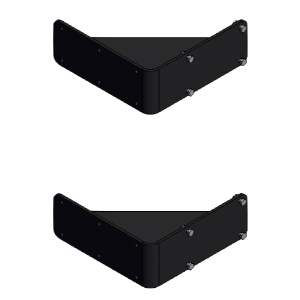 Counter Balance Corporation
Counter-A-SYST® Die Wall Kit

Standard Features:
The Die Wall Kit is designed for easy installation of the Counter-A-SYST® system on new and existing die walls. For use on granite, marble, wood and solid surface counters.

Features:
• Accommodates a variety of die wall and countertop configurations, materials and thicknesses
• Easy installation with any Counter-A-SYST® model
• Structurally enhances any new or existing die wall installation

Kit includes the following parts:
• (2) Support Brackets
• (8) 1/4-20" bolts
• (8) 1/4-20" washers
• (8) 1/4-20" nuts
How can we improve this product description? Click here
Thank you ! We have received your message.