Do you know the item number? Use the
Quick Order
to save time!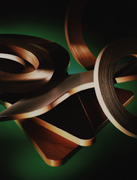 Edgemate
3.1mm Thick Fleeceback, Sanded

Standard Features:
• Natural grade "A" real wood veneer
• Finger jointed and laminated to a continuous fleece membrane
• No factory pre-applied adhesive
• 180 grit finish, sanded
• Edgebanding is 7/8" wide and 3.1mm thick

Packing: 328 lf rolls, 4 rolls per box.
Sold In: Full roll quantities only.
How can we improve this product description? Click here
Thank you ! We have received your message.