Do you know the item number? Use the
Quick Order
to save time!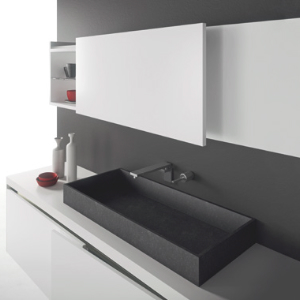 Salice America
Coplanar Sliding Door System

Standard Features:
• Innovative sliding door system.
• Extremely easy to customize and assemble.
• Secured with screws without the need of drilling or machining the doors and change to cabinet.
• Single-piece sliding track.
• Innovative suspended slider with double horizontal wheels.
• Soft opening and soft close feature.
• Full adjustment of the doors.

Salice 's S10 Small Sliding Door system is designed for double door wall and base cabinets with maximum door weight (per door) up to 22 lb (10 kg).
A great choice for closet, laundry, bathroom or kitchen in residential application, healthcare industry or any other commercial use.

A standard out-of-the-box solution is available for double door application for cabinets with internal width ranging from 860 mm (33-7/8") to 2400 mm (94-1/2").

Door dimensions:
• Max. weight capacity per door: 10 kg (22 lb)
• Width of the door: min. 450 mm (17-11/16"), max. 1200 mm (47-1/4")
• Max. height of the door: 800 mm (31-1/2")
• Thickness of the door: min. 16 mm (5/8"), max. 30 mm (1-3/16")
• Max. thickness of the door with handle: 40 mm (1-9/16")
• Min. distance of the handle from the edge of the door: 10 mm (3/8")
• Door height adjustment: ± 5.0 mm (±3/16")
• Door side adjustment: ± 2.5 mm (±1/8")

Door depth:
• wall: ± 2.0 (±1/16")
• base: ± 2.5 (±1/8")

Custom sizes are also available via custom order.
Available also as motorized version with maximum door weight of 35 Kg (77 lb) only upon request as a custom order.


***NOTE: PRODUCT NOT AVAILABLE IN ALL OUR DISTRIBUTION AREAS, PLEASE CALL CUSTOMER SERVICE FOR FURTHER ASSISTANCE***

Packed & Sold In: 1 Kit per box.
How can we improve this product description? Click here
Thank you ! We have received your message.