Do you know the item number? Use the
Quick Order
to save time!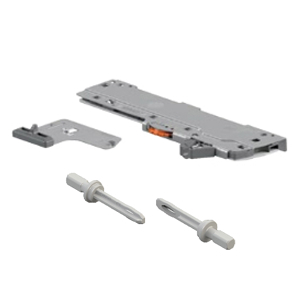 Blum®, Inc.
Blum MOVENTO TIP-ON Units & Triggers

Standard Features:
• Enables MOVENTO drawers to be opened with just a light touch of drawer front
• Same installation dimensions as MOVENTO
• Fully mechanical motion
• Four dimensional adjustment
• Load capacity of runner remains unchanged
• Can be used with or without pulls
• Includes (2) synchronization adapters

***NOTE: PRODUCT NOT AVAILABLE IN ALL WURTH BAER SUPPLY DISTRIBUTION AREAS, PLEASE CALL 800-289-2237 FOR FURTHER ASSISTANCE***

Packing & Sold In: Each.
How can we improve this product description? Click here
Thank you ! We have received your message.