Do you know the item number? Use the
Quick Order
to save time!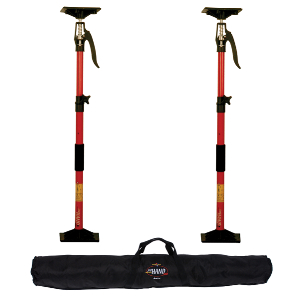 Fastcap
Support System, 28" to 60" Extension

Standard Features:
• The "Upper Hand" jack system is designed to make hanging upper wall cabinets easier when base cabinets are not in place
• Single jack can support up to 150 lb. and extends from 28" (fully closed position) to 60" (fully opened position)
• Ergonomic pump handle adjusts jack in 1" increments
• Top and bottom feet are 6" x 6" and are in fixed position
• Unit includes two jacks with top and bottom feet and carrying case

Packing & Sold In: Each.
How can we improve this product description? Click here
Thank you ! We have received your message.