Do you know the item number? Use the
Quick Order
to save time!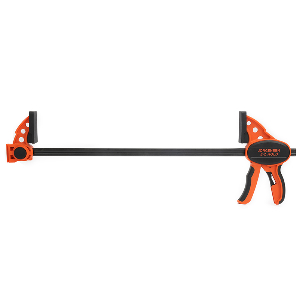 Pony Jorgensen
Jorgensen® E-Z HOLD One Handed Clamp
Medium Duty Spreader/Clamp, Expandable

Standard Features:
• Some of our easiest clamps to use
• The contoured comfort grip and quick release lever make it simple to get a firm grip fast
• Can easily be converted into spreader clamps
• Exclusive patented feature allows 2 clamps to be joined together to make a clamp with more than double the opening capacity of a single clamp

Packing: As shown below.
Sold In: any quantity
How can we improve this product description? Click here
Thank you ! We have received your message.