Do you know the item number? Use the
Quick Order
to save time!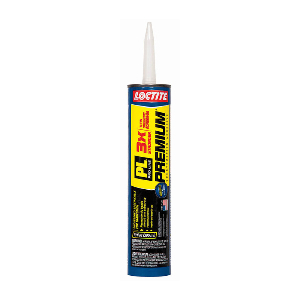 Darworth
Loctite Premium 3x Multi-Purpose Polyurethane Construction Adhesive

Standard Features:
A polyurethane construction adhesive that generates three times the power of ordinary, traditional adhesives. Use inside or outside. Will last as long as the surfaces it joins together. Bonds to a vast array of materials such as wood, metal, osb, drywall, stone, masonry, concrete, bricks, vinyl, plastics and foam. Can be used for many different projects including subfloors and construction joints. Meets or exceeds ASTM D3498 and conforms to HUD UM60A, ASTM C557 and APA AFG-01 specifications. Meets all state and federal VOC regulations.

• Broad Service Temperature
• Can be applied directly to dry, wet or frozen lumber
• Great for interior or exterior applications
• High strength
• Low odor
• Low VOC content
• Meets and exceeds APA AFG-1 specs
• Meets stringent state & federal regulatory requirements
• No strong solvent odor; great for interior use
• Permanently bonds together almost any substrate
• Strong and versatile
• Stronger than many substrates it joins together; up to 3 times the strength of ordinary adhesives
• Suitable for use in hot and cold environments
• Waterproof
How can we improve this product description? Click here
Thank you ! We have received your message.