Do you know the item number? Use the
Quick Order
to save time!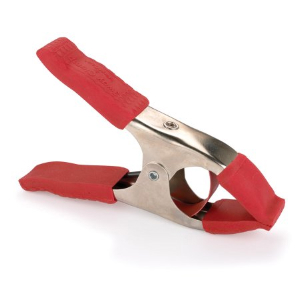 Fastcap
Spring / Edge Clamp with Tips

Standard Features:
Edge trim isn't always easy to install and taping trim doesn't always provide the pressure needed for bonding edging. FastCap's solution is the 3 Way Clamp – they have combined the usual spring clamp with an additional spring that applies a third direction of pressure. With approximately 30 lb of clamping pressure, the 3 Way Clamp can provide a better bond than tape alone.

• Non-marring rubber tips
• Spring clamp and edge clamp in one
• Simple to use and remove
• Approximately 30 lbs. of edge pressure
• Great for all types of edgebanding and general clamping purposes

Packing & Sold In: As shown below. Available any quantity.
How can we improve this product description? Click here
Thank you ! We have received your message.