Do you know the item number? Use the
Quick Order
to save time!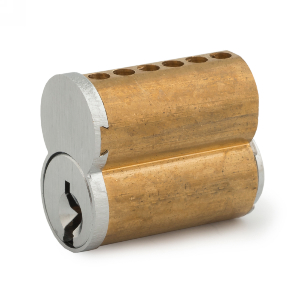 Olympus Lock, Inc.

Standard Features:
206 Series: 6 Pin Core
Cores: Equivalent to Best, Arrow, Falcon or similar small format interchangeable cores
Standard finish: 26D

KEYING INFORMATION

Uncombinated: Item numbers shown in the table below are ALL uncombinated. This means they ship as the core only (does not include pins, springs or keys).

Keyed cores: Specify KA, KD or MK (direct ship).
Keyed cores include 2 change keys per core. 2 additional cut keys (master keys and/or control keys) are shipped with each project. Additional keys are available separately

Stamping/Engraving: Custom stamping or engraving for cores and keys is available for an additional charge
How can we improve this product description? Click here
Thank you ! We have received your message.