Do you know the item number? Use the
Quick Order
to save time!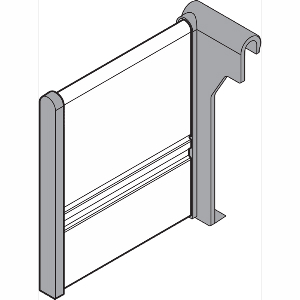 Blum®, Inc.
Blum ORGA-LINE for Deep Drawers

Standard Features:
• Deep drawer organization for TANDEM 21" wood drawers
• Cut to size cross dividers to fit drawers with an inside width of up to 1139mm (44-5/8")
• Spring-loaded interior side rails
• Clip-on lateral dividers
• For drawer thickness' of 16mm (5/8") or 19mm (3/4")
• Minimum inside drawer height 135mm (5-1/4")
• Cross Divider:
42-1/4" cut to size aluminum core
Width= inside drawer width minus 2-7/16"
Maximum inside drawer width= 44-5/8"

***NOTE: PRODUCT NOT AVAILABLE IN ALL WURTH BAER SUPPLY DISTRIBUTION AREAS, PLEASE CALL 800-289-2237 FOR FURTHER ASSISTANCE***

Packing: Box and case quantities as shown below.
Sold In: Both broken and full box quantities. Discount available for either full box or full case orders.
How can we improve this product description? Click here
Thank you ! We have received your message.