Do you know the item number? Use the
Quick Order
to save time!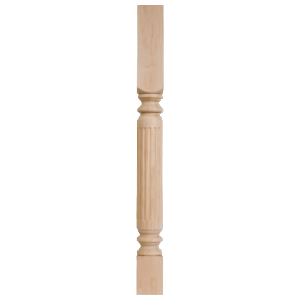 Grand River Wood Products
Kitchen Island Wood Whole & Split Turnings
Athens Fluted Style, 3-1/2" Square x 36" Overall Lengths

Standard Features:
• Whole and split turnings available
• Split size turnings are only sold in pairs
• Due to the splitting process, split turnings may vary slightly in thickness
• All items are unfinished wood

Packing & Sold In: Split turning packaged and sold in pairs only. Whole turning packaged and sold in each.

How can we improve this product description? Click here
Thank you ! We have received your message.