Do you know the item number? Use the
Quick Order
to save time!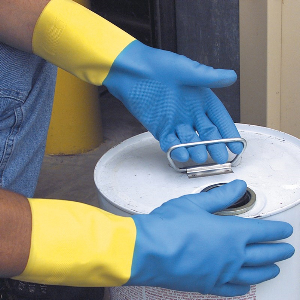 Northern Safety
Neoprene Over Latex Gloves

Standard Features:
• Natural latex offers puncture, abrasion, and cut resistance along with fingertip sensitivity and dexterity
• Z-textured grip pattern for non-slip handling
• Flock lining absorbs perspiration
• 28 mil thickness, 13" length
• Manufactured in an ISO 9002 registered facility and ISO 14001 certified facility

Packing: 12 pairs per box.
Sold In: Both broken and full box quantities. Discount available for full box orders.
How can we improve this product description? Click here
Thank you ! We have received your message.