Do you know the item number? Use the
Quick Order
to save time!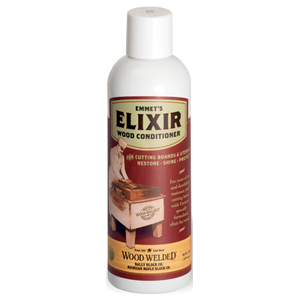 Bally Block Company
Food Grade Wood Conditioner

Standard Features:

• Use: Butcher Block Rejuvenation and Protection
• All-natural, food-safe
• Anti-microbial formula
• Formulation of beeswax, food-safe mineral oil, and anti-microbial essential oils
• Fresh rosemary lemon scent
• Recommended for oiled boards and blocks
• Easy-to-use cloth application
• National Sanitation Foundation (NSF®) Certified

Packing & Sold in: Each
How can we improve this product description? Click here
Thank you ! We have received your message.