Do you know the item number? Use the
Quick Order
to save time!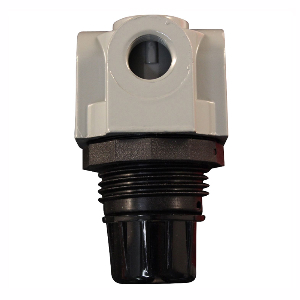 Milton Industries
1/4" NPT Mini Heavy Duty Regulator

Standard Features:
1/4" NPT mini regulator is ideal for air flow applications that call for a compact unit, such as small pneumatic equipment, miniature valves and instruments. Easy to use; simply turn knob to regulate pressure. Gage is not included.

• Maximum inlet pressure of 250 pounds per square inch
• 1/8" national pipe thread gage ports
• Maximum of 25 cubic feet per minute
• Operating temperature range of 40 degrees Fahrenheit to 120 degrees Fahrenheit

Packing & Sold In: As shown below.
How can we improve this product description? Click here
Thank you ! We have received your message.