Do you know the item number? Use the
Quick Order
to save time!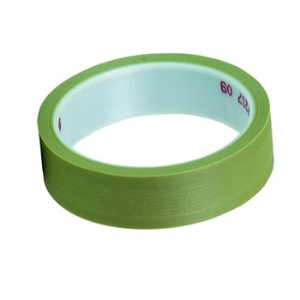 3M
Fine Line Tapes for Flawless Paint Lines

Standard Features:
• Green, polypropylene plastic film tape with rubber adhesive
• High performance film backed tape with low profile and high adhesion to achieve excellent paint line
• Polypropylene film with special processed backing that allows taping over freshly painted acrylic lacquer
or enamel surfaces sooner and with less chance of imprint damage
• Provides finest color separation line in multicolor striping jobs
• Resists baking temperatures up to 250° for 30 minutes

Packing: As shown below.
Sold In: Both broken and full box quantities.
How can we improve this product description? Click here
Thank you ! We have received your message.