Do you know the item number? Use the
Quick Order
to save time!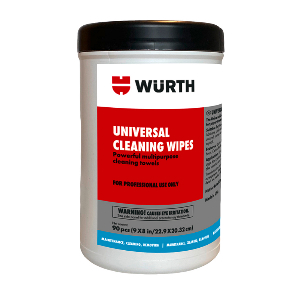 Würth
Citrus Soaked Towelettes, Solvent and VOC Free

Standard Features:
• Contains 90 perforated pop-up towels saturated with a special, heavy-duty cleaning solution
• Very effectively dissolves grease, grime, oil, lubricants, paints, tar, inks, and more
• Contains 6 skin care ingredients
• Clean tools, equipment and other surfaces

Packing: 6 containers per box.
Sold In: Both broken and full box quantities. Discount available for full box orders.

How can we improve this product description? Click here
Thank you ! We have received your message.