Do you know the item number? Use the
Quick Order
to save time!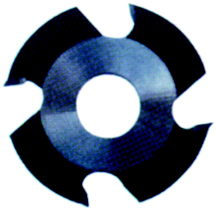 Amana Tool
Plate Joiner Special - Face Frame

Standard Features:
• Standard 'Face-Frame'. New smaller diameter blades for cutting blind joints in stock as narrow as 1 3/4" (90° joints) or 1 1/4" (45° joints), using a 1/2" x 1-1/2" spline. A simple depth adjustment on the user's machine will allow to use these smaller blades
• This will fit Lamello, Virutex, Freud, Kaiser, Elu, DeWalt and others

Packing: Individually packed.
How can we improve this product description? Click here
Thank you ! We have received your message.